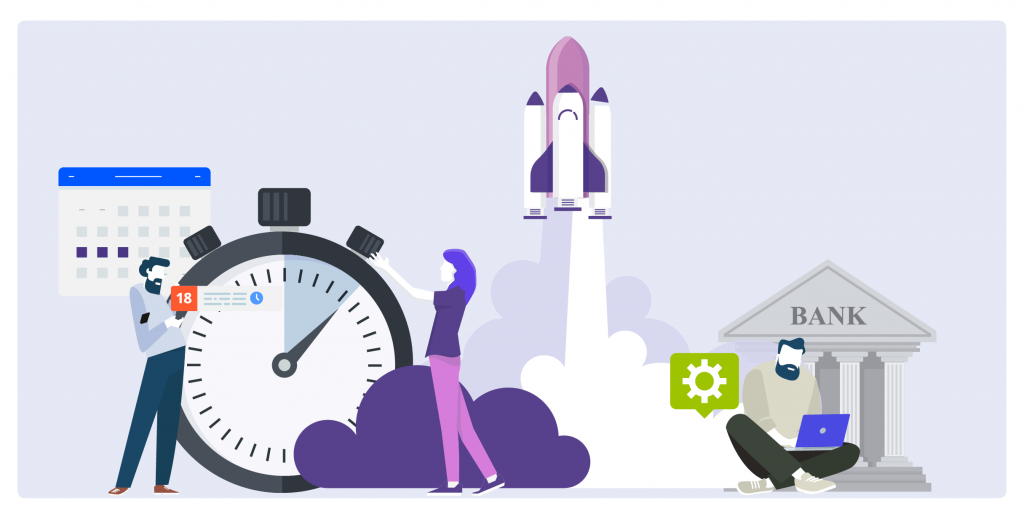 The best tips to get your fintech solution integrated in 3 days – Startups and Financial Institutions alike
By Dor Kaufman and Danit Ianovici
Tel Aviv, Israel, 29 Aug 2019
So you have a product to offer financial institutions?
OR
You've just invested in a new solution for your bank.
Either way, when starting a new product implementation, the grounds must be prepared and much must be done prior, to ensure the implementation can happen seamlessly and within a matter of days.
Using our years of industry insights, we've compiled a list of the best tips to help both Fintech startups, as well as top tier banks, understand how to set solid foundations for frictionless integration.
Fintech Companies
Financial Institutions
All this leg work, for what?
Once you have checked all the boxes, you are now ready for frictionless integration to be completed in 3 days.
Dor Kaufman is the VP Project Manager & CISO at Scanovate with an ongoing passion for executing innovative projects in large scales. Dor has worked at Scanovate on projects with major financial institutions in EMEA and has focused on bringing customer expectations to reality. Prior to Scanovate, Dor spent 5 years as a developer and a commander as well as a high ranking officer in 8200, the elite programming unit of the Israeli Defense Forces.
Danit Ianovice is our expert Fintech Content Creator with a passion for Digital Identity and Compliance. Danit has helped convey Scanovate's expertise in the Identity and Compliance markets through various fronts using a wide spectrum of content.